Cushion Sequel (see recent post Neutral Dilemma)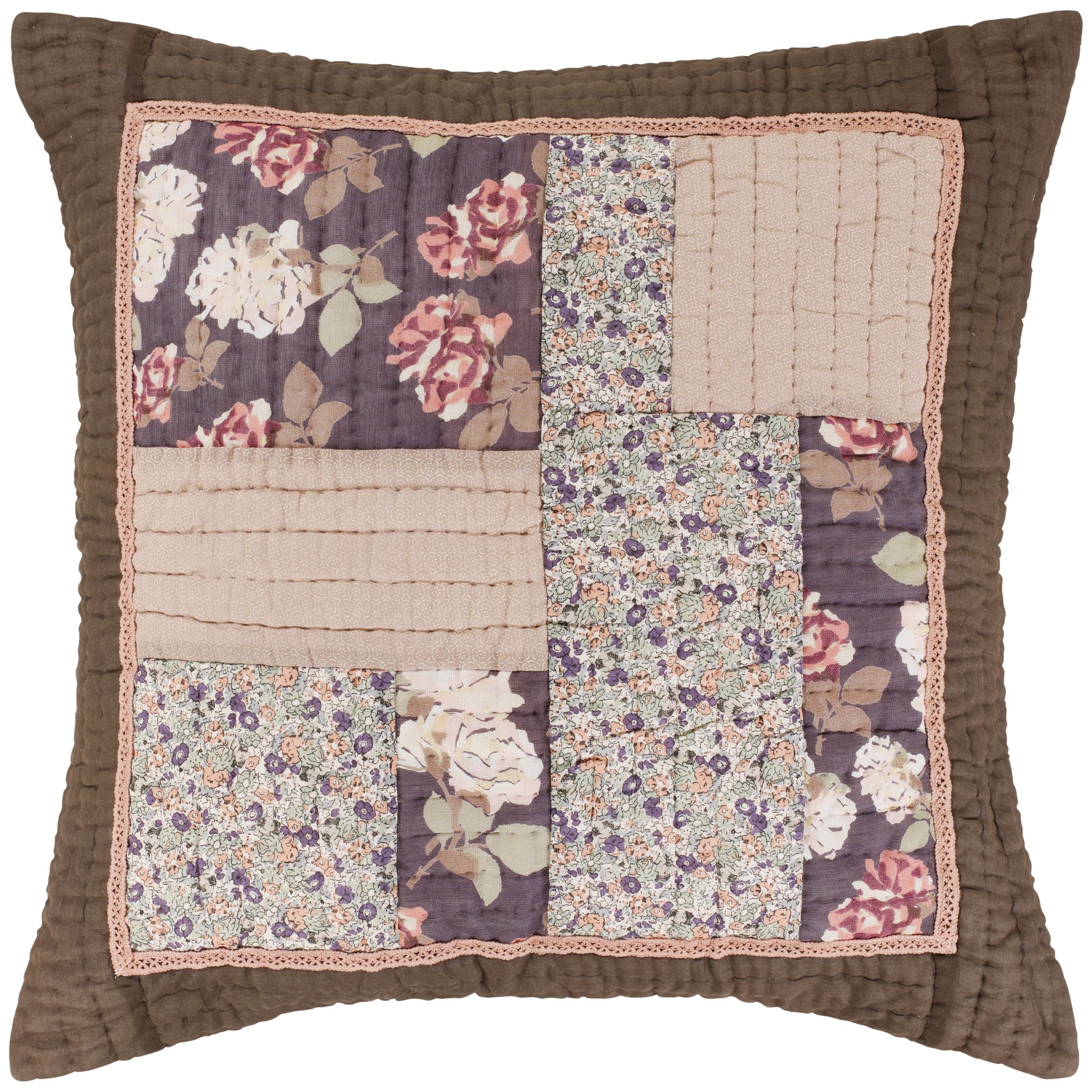 All this talk of cushions!!  It suddenly brought to mind, today, something from years ago I felt compelled to share.
I crafted a patchwork cushion
many years ago;
I made it pure and simply
just to put on show.
I wonder can you guess the scheme?
You probably can;
it was ————- and ————!
Postscript
The beautiful floral cushion I purchased has now, seemingly of its own accord, multiplied; there are now four (I couldn't resist!!!)  An explosion of colour to ward off dark, wintry days.  As for Brown and Cream – consigned, not to the bin, but to the just in case box!